WHY DO PEOPLE CHOOSE DR. CHRISTINE?
TO TAKE BACK THEIR HEALTH
TO BE RADIANT AND HEALTHY
TO REVERSE DISEASE & CONDITIONS
TO IMPROVE SLEEP, MOOD, DIGESTION & ENERGY
HOW CAN DR. CHRISTINE HELP YOU?
Dr. Christine successfully treats people with
the following conditions:
"I AM focused on your wellbeing; supporting your body to iniTIate a healing response
."
~ Dr. christine perkins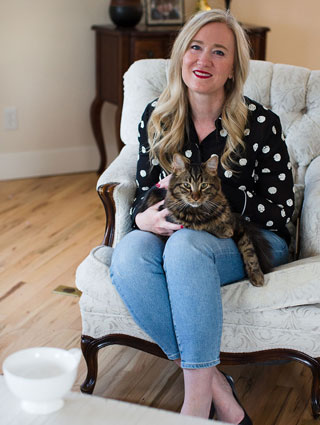 DR. CHRISTINE PERKINS, 
BSc, ND
WHEN SHE'S WORKING
Dr. Christine's focus on whole-person healing brings together the aspects of physical, mental, energetic, and spiritual health and wellness.  She determines the underlying cause of symptoms, and conditions, and tunes-in to a person's needs so she can introduce healthy options that support a person's best health.
When speaking of her practice she shared, "I want people to feel like they are coming home here, never suffering alone, and I want them to realize that they can get to a different level of health and wellness.  I look at my hands and feel so honoured by how many people they have helped; literally thousands."
PROFESSIONAL BIO
Dr. Christine has been practicing Naturopathic Medicine since 1997.  The successful treatment of her patients includes the use of Homeopathic and Botanical Medicine, Nutrition and Supplementation, Detoxification, Emotional Freedom Technique (EFT), Bioscan, the Original Bowen Technique, and Kundalini Yoga.  Her extensive training in, and passion for, the Bowen Technique lead her to create, and teach, a Certificate Program for Mount Royal University.
She has extensive successful clinical experience and is sought out for her expertise in the areas of Pre and Post-natal Naturopathic Care, Lactation, and Paediatrics, Attachment Parenting, and Immunization Counselling; being referred to by her colleagues and peers within the Conventional and Naturopathic medical fields.
When asked about career highlights, Dr. Christine shares that, "Teaching The Bowen Technique for 5 years, 2 of which were with MRU, is  one of my highlights. I love teaching and Bowen is such an amazing soft tissue technique that I've always been fascinated and awed by. My first treatment was 27 years ago when my ND in Ontario worked on my lower back for pain that I was having.   I left the office without pain afterwards and it has never returned. I knew after that session it would be a technique I had to learn. With teaching being so rewarding I found a great love for helping my students and seeing them grow their skills with Bowen too.  I feel so blessed to help others return to health in the way I have with this therapy."
WHEN SHE'S NOT WORKING
I love travelling to foreign places; seeing the culture and traditions. Always to return with gratitude for the blessings of my Canadian life, family, career.
I have a passion for cooking meals for family and friends where we eat beautiful food and share our time together laughing and reminiscing.
When I have time to myself, I love to sip an organic coffee while sitting in my chair in front of the fire…after feeding the cats and practicing yoga…all in that order.
WHAT SPARKED HER INTEREST IN THE HEALING ARTS
I always knew I wanted to be in a healing profession and for my 21st birthday my Mom asked me what I wanted as a gift. I think she was expecting a watch or pen, but instead I asked for a homeopathic kit and book to go with it. She didn't even know what I was talking about. I was in my final year of University thinking I would go into mainstream medicine and become a 'rogue' doctor because I was already using homeopathy and botanical medicine in my own life. My one application to medical school was unproductive and I found myself thinking maybe I needed to become a chiropractor. When I went to the resource office at McMaster University I was looking for the file on the Canadian Memorial Chiropractic College when right before it was the Canadian College of Naturopathic Medicine. What a perfectly timed "coincidence."  I didn't even know that the form of medicine I wanted to practice actually had a College!  
I was accepted the following year and found my true calling.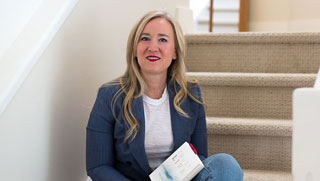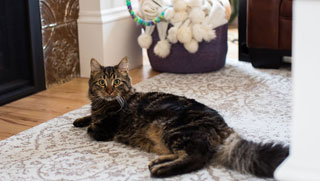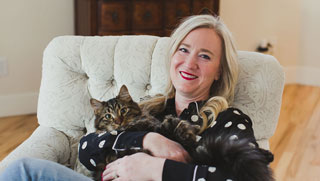 DR. CHRISTINE'S NINE APPROACHES TO HEALTH & WELLNESS
One of the primary goals of Naturopathic Medicine is to remove the cause of illness with the healing powers of nature.  A cure occurs when the underlying cause is removed.  Once balance is restored to the body/ mind/ spirit/ energy, a patient is then able to function optimally and feel vital once again.  Naturopathic Medicine is the over-arching umbrella that I practice the following nine approaches under.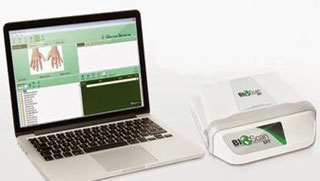 BIOSCAN-SRT
BioScan is a BioEnergetic device that scans for imbalances in the frequencies of meridians, organs and cells. Upon conclusion of the scan, a balancing technique is done that uses cold laser and acupuncture. It is extremely effective in the identification of intolerances and treatment of allergies – including both seasonal and food allergies/intolerance.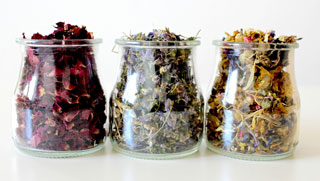 BOTANICAL MEDICINE
Botanical Medicines have unique pharmaceutical and energetic principles that work to restore balance in the body.  Botanicals have a more balanced and gentle effect than pharmaceuticals and are derived from whole plants; making them more beneficial than just the active ingredients. doTERRA® medical grade essential oils are utilized as a potent way to assist our own bodies.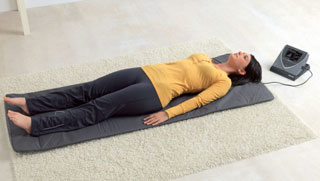 BEMER® VASCULAR THERAPY
A BEMER® session stimulates circulation of blood vessels and improves supply to, and cleansing of, the organs and tissue. The system uses a low frequency pulsing field that delivers life sustaining electro-magnetic energy to the body in an optimal way.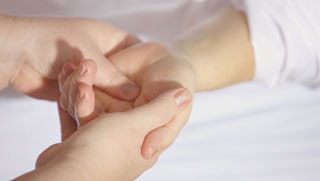 BOWEN THERAPY
Bowen is a dynamic soft tissue therapy based on a sequence of precise moves on specific points of the body.  It stimulates a state of deep relaxation that allows the body to rebalance and initiate a healing response.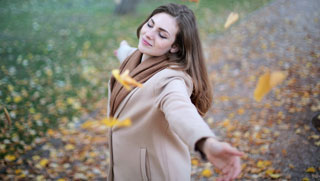 EMOTIONAL FREEDOM TECHNIQUE
EFT is a therapy that offers the potential for rapid and effective relief from emotional and physical issues without having to re-experience past events.  The approach uses tapping on specific pressure points to balance meridians and release emotional charge.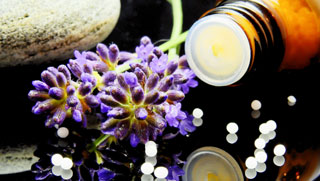 HOMEOPATHIC MEDICINE
Homeopathy is a system of medicine that works by stimulating the body's own healing power, removing blockages to healing, and stimulating the body's restorative power.  Healing often occurs from the inside out and in the reverse order of symptoms occurring.  It is founded on the principle that "like cures like."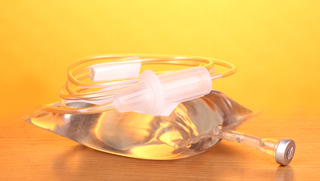 INTRAVENOUS THERAPY
Intravenous or IV Therapy rapidly delivers vital nutrients to the body; correcting deficiencies and optimizing your health. These IV drips are carefully selected for your unique health concerns by Dr. Christine. With direct and effective delivery, your body absorbs the needed nutrients instantly and can begin to repair, rebalance, and release toxins.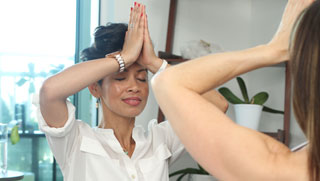 KUNDALINI YOGA
Kundalini Yoga is one of the greatest tools to master yourself; mind, body and spirit. It rapidly increases your ability to heal by liberating the vital healing force within.  Dr. Christine offers Kundalini Yoga in group settings and one-on-one sessions.  She has been teaching since 2009.
NUTRITION COUNSELLING
Dietary modifications promote health, prevent disease, and alter or reverse the course of illness and restore health.  Nutrition plays a significant role in maintaining health; what you put in your body determines how well your body functions.   
"
It's when we start working together that the real      
healing takes place
."
~ DAVID HUME
I went to see Dr. Christine with an issue with hives. My body was covered in them and my family doctor, specialists and countless other individuals tried to help but to no avail. After 1 week of following Dr. Christine's plan…the hives were gone.  A year later and there have been no hives. She has helped me with diet, stress and anxiety.  One of the best choices I made was calling her.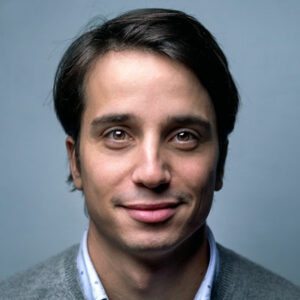 Tim Page
I started seeing Dr. Christine to help with Menopause symptoms. The hot flashes were controlling my life. With the use of botanicals, EFT, and Bowen Therapy, we are managing this transition time successfully! I started following Bright Line Eating and am happy to report that I have released 51 pounds in 10 months! I feel much more hopeful and energetic on a daily basis.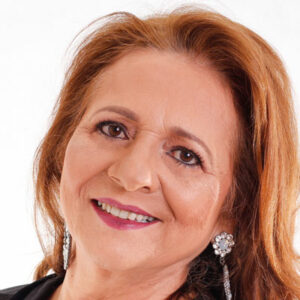 Kathy A.
Since working with Dr. Christine, I have taken back control of my Autoimmune Disease. I can honestly say that she cares about, and treats, the whole person; working with mental and physical health. With the implementation of lifestyle/diet changes, essential oils, and mental health support, I have less brain fog, anxiety, and fatigue! I am truly grateful for Dr. Christine's constant support.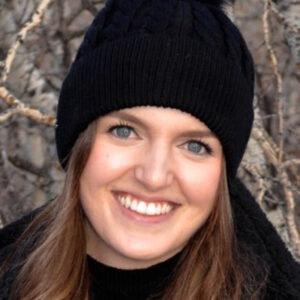 Alexandra Habscheid
I'm grateful to have Dr. Christine as our primary doctor, since 2006.  She helps me, my husband, and children in countless ways including: colds and flus, infections, skin irritations, birth control, parenting practices, surgery, detoxing, cleansing, food allergies, and hormone regulation.  She offers knowledge and expertise on a wide variety of health practices to benefit our body and soul.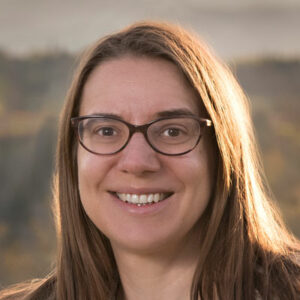 Allison Baker
http://www.aquamule.com
I came to Dr. Christine for digestive problems the I've suffered with since childhood.  Within a few weeks it was under control and still is. She also helped me manage hip pain, vertigo, allergies and eating healthy.  I've come to know her as a trusting and knowledgeable naturopath but most of all a caring person. My life has truly changed for the best knowing her.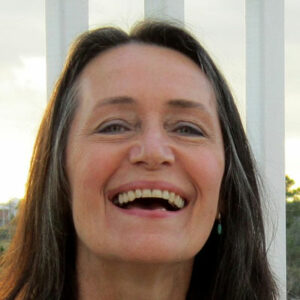 Joanne E.
We've been with Dr. Christine for 15 years. She helped us with everything from natural ways to boost immunity to limiting the side effects of our youngest daughter's reflux after she was born. We've had great success treating the kids' allergies and EFT sessions have helped me manage our family business and deal with traumatic life experiences. Our family highly recommends Dr. Christine.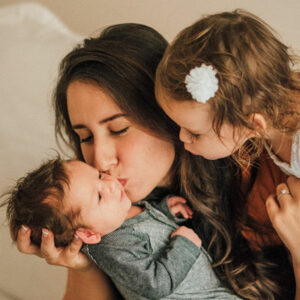 Shawn Macdonald
Crystal Waters Plumbing
My 4-month-old son had out of control eczema.  Dr. Christine helped us with gut and skin healing. She eliminated high-allergen foods, used an ionizing technique, and introduced homeopathic remedies and gut-healing supplements. Within weeks there was notable improvement. Within several months, his skin was clear. I am so grateful!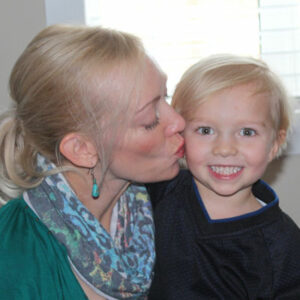 April Funk
Over the past 12 years Dr. Christine has helped me through many health issues including: conception, minor illnesses, eczema, UTI's, anxiety, gut issues, emotional stress, hormonal imbalances, and more. When she gives a treatment plan, it works and I see results. I highly recommend having Dr. Christine to work through any health concerns you may have!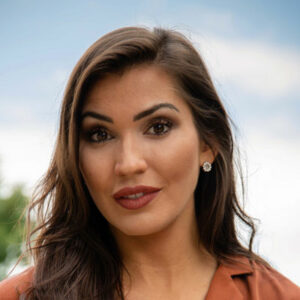 Nicole Rudyk
Thanks to regular visits with Dr. Christine, I'm able to live pain free. I suffered from a frozen shoulder for far too long before realizing I didn't have to. After working with Dr. Christine, my shoulder is thawed. Now, any time I injure a muscle I schedule time with Dr. Christine and always get sorted out with a few Bowen treatments and thoughtful advice from Dr. Christine.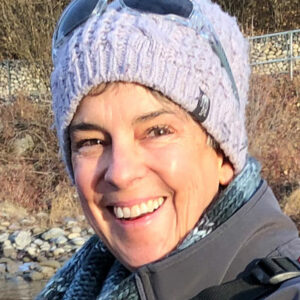 Monique D.
Being under the care of Dr. Christine – with her vast knowledge, and kind heart, I have been able to heal my entire body. I no longer suffer from muscle weakness, brain fog, rashes, or low energy. Dr. Christine has had such a positive impact on my life – I trust her to treat my children as well.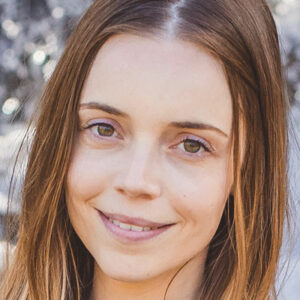 Michelle Hubbell
Dr. Christine Perkins has played a huge role in the recovery of my back injury.  After my 3rd Bowen session with her, the back pain remarkably decreased. After my 6th session I was able to resume many activities.  The supplements and gentle exercises that she recommended are also very beneficial.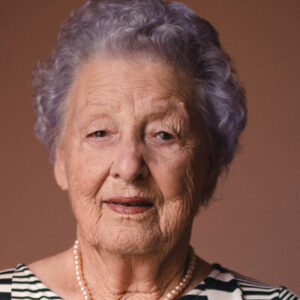 Mildred Lenyk
My Health Plan, established by Dr. Christine, has allowed me to gain control over arthritic pain, reduce migraine headaches, sleep better, and calm the nervous system to focus on the challenges of daily living.  These changes have also resulted in controlled weight loss so that I don't shift into a full-blown diabetic condition.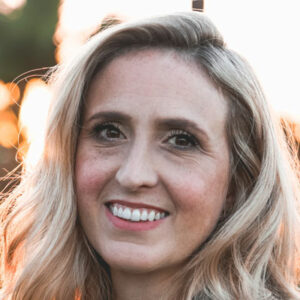 Cary C.
I had extreme anxiety from age 18 that became unbearable when my 2nd son arrived. I got in contact with Dr. Christine and spent a few months working with her; utilizing EFT and supplements until my anxiety was completely gone. It was the best thing that ever happened to me.  I highly recommend Dr. Christine!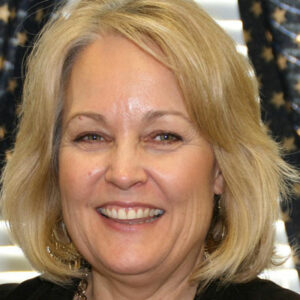 Jacqueline Minshull
Dr. Christine has helped me very much over the last few years thanks to her extensive knowledge of Bowen Therapy.  I'm always amazed by the effectiveness of the procedure.  Without her expertise, I would be dealing with constant discomfort from lower back, shoulder, and neck pain.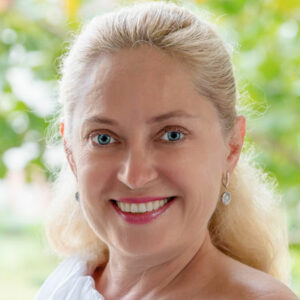 Marlene Cooke
Dr. Christine has helped me figure out the cause of my fatigue and abdominal problems. I am grateful for her help and understanding.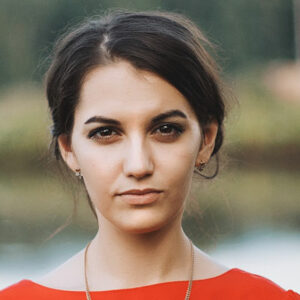 Fatima C.
I've been a client of Dr. Christine Perkins for several years and have personal knowledge of her abilities as a Naturopath, Aromatherapist, Emotional healer, Yoga Teacher, and Bowen Practitioner. In my experience, Dr. Christine's services are always delivered with professionalism, compassion, and deep healing. I feel very fortunate to be on her patient list.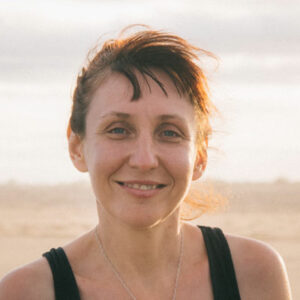 Patti Howell
I believe Dr. Christine is one of the most knowledgeable people I've encountered in the medical field; naturopathic or western. I originally saw Dr. Christine for my headaches and for digestion issues which together we have solved.  She has also had a very practical way of dealing with my family's health issues that have led to success. I feel much gratitude for the time spent with Dr. Christine.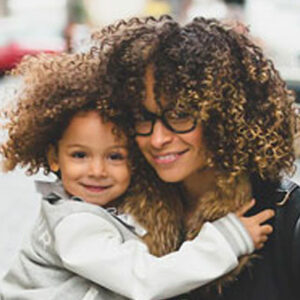 Darci McArter
Under Dr. Christine Perkins care and protocol, I have been able to continue working and making a living for the last 10-15 years which is something I never dreamt possible.  Forever Grateful!!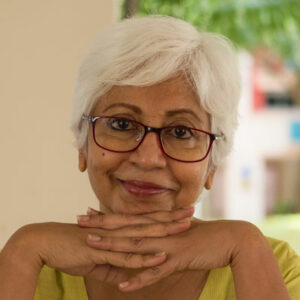 Karen Chilton
Dr. Christine helped me with Hypothyroidism and allergies. Now, I have my energy back, no sandpaper skin, and no dry straw hair. She did muscle-testing to determined I had an allergy to dairy. Now that I don't eat dairy, I'm much healthier; no longer have a stinky body or bad breath, no more overabundant mucus, and when I catch a cold it lasts one day! I am so, so, so blessed to have Dr. Christine.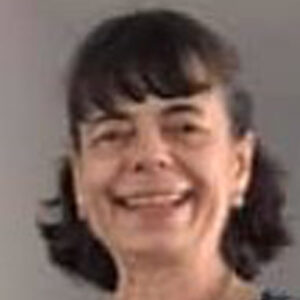 Kathy W.
CONNECT WITH DR. CHRISTINE PERKINS
RADIANT HEALTH & WELLNESS
Located in Building 1 of the Rockyview Health Centre #308, 1011 Glenmore Trail SW Calgary, AB   T2V 4R6
☏  403.454.0255 ✉  drchristine@radianthealth.ca